Over the next week and a bit, University Relations – Digital and IST will transition the existing Professor Pages to IST Directory.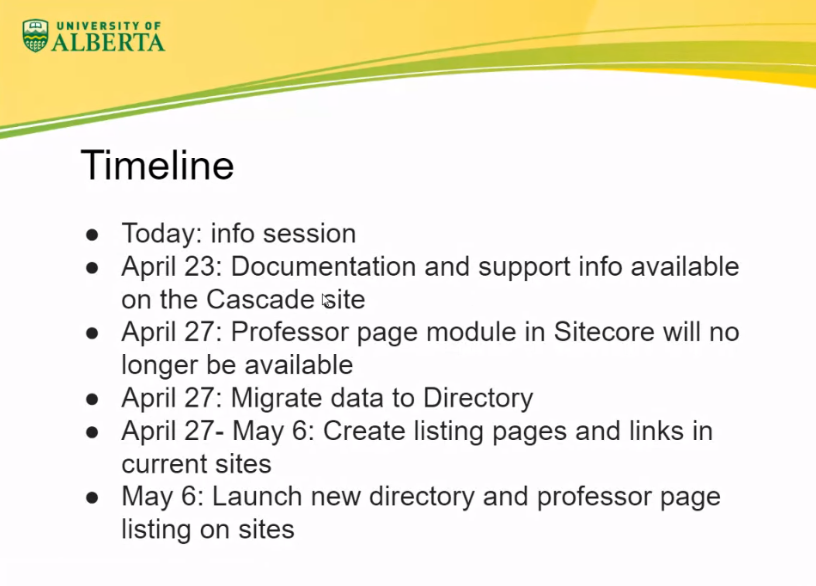 Sunday, April 26th will be the last day for Edits within the Sitecore Professor Page Editor. After that date, the Editor will be removed from Sitecore and the migration will begin on Monday, April 27.
The new IST Directory Editor will be available after that. Details should be available shortly.